I once again decided to break it this weeks 5FF into multiple lists, the original & 2 variations.
5 Black Friday sales I'd sacrifice a night's sleep for
General Items I would Sacrifice A Night's Sleep For.
1,Life Sized Mark 42 Ironman Figure
2. Buffy Throw Blanket — Okay it sounds like a silly thing to sacrifice sleep for but I loveee blankets
3. The Sims 2 complete set– I know they are on now on like the 4th sims but the 2nd one is my favourite & I have never been able to get all the expansion & stuff packs.
4. MCU Phase one box set–Even if I have all the movies it's not the same as having them all in the cool box set.
5. Eminem Concert (okay this could fall in the next category too but whatever.) I would give ANYTHING to see Eminem live, even more so if Dre was with him.
Tickets/Passes I would sacrifice a night's sleep for.
1, SDCC Badge: This is a given…I have never been to SDCC but I want to go soooo bad. I would stay up for a week straight if it meant I could get a badge.
2. A week at Disneyworld– I was there when I was 13 and I LOVED it, would definitely sacrifice a night's sleep to go back.
3. Backstreet boys reunion tickets–I loved BSB when I was a kid (woohoo 90s boy's bands) would love to see them live 🙂
4.  Vampire Diaries episode Filming.– There is no words to explain how I would feel if I got to be present for a TVD episode filming …I LOVE that show.
5. Disney Mediterranean Cruise…it's Disney, Europe, Cruise enough said
Literary Items I would Sacrifice A Night's Sleep For
1. Kobo Glow with Marvel Kobo Case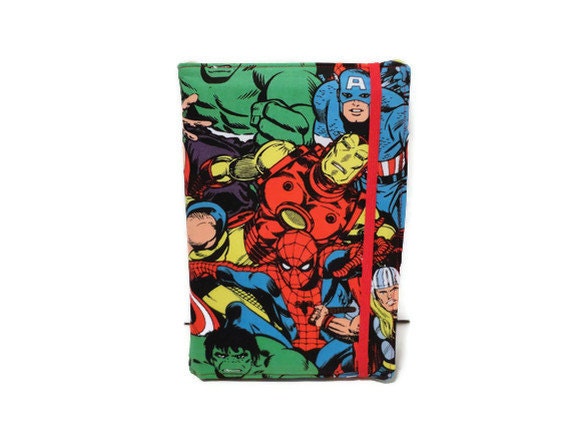 2. Autographed copy of the Burning Room by Michael Connelly– I have read all of his books in order and am really excited that there is a new one now. Having one autographed by my favourite author would be amazing.
3.  Avengers #1 1963
4. Batman/Superman book ends– which I'll probably be getting from my mother in law for christmas
5. Floating batman bookcase